Assistant de transfert système
System transfer assistant can make your network be able to work after installing operation system.
Click 'Toolkit' --> 'System transfer assistant' to run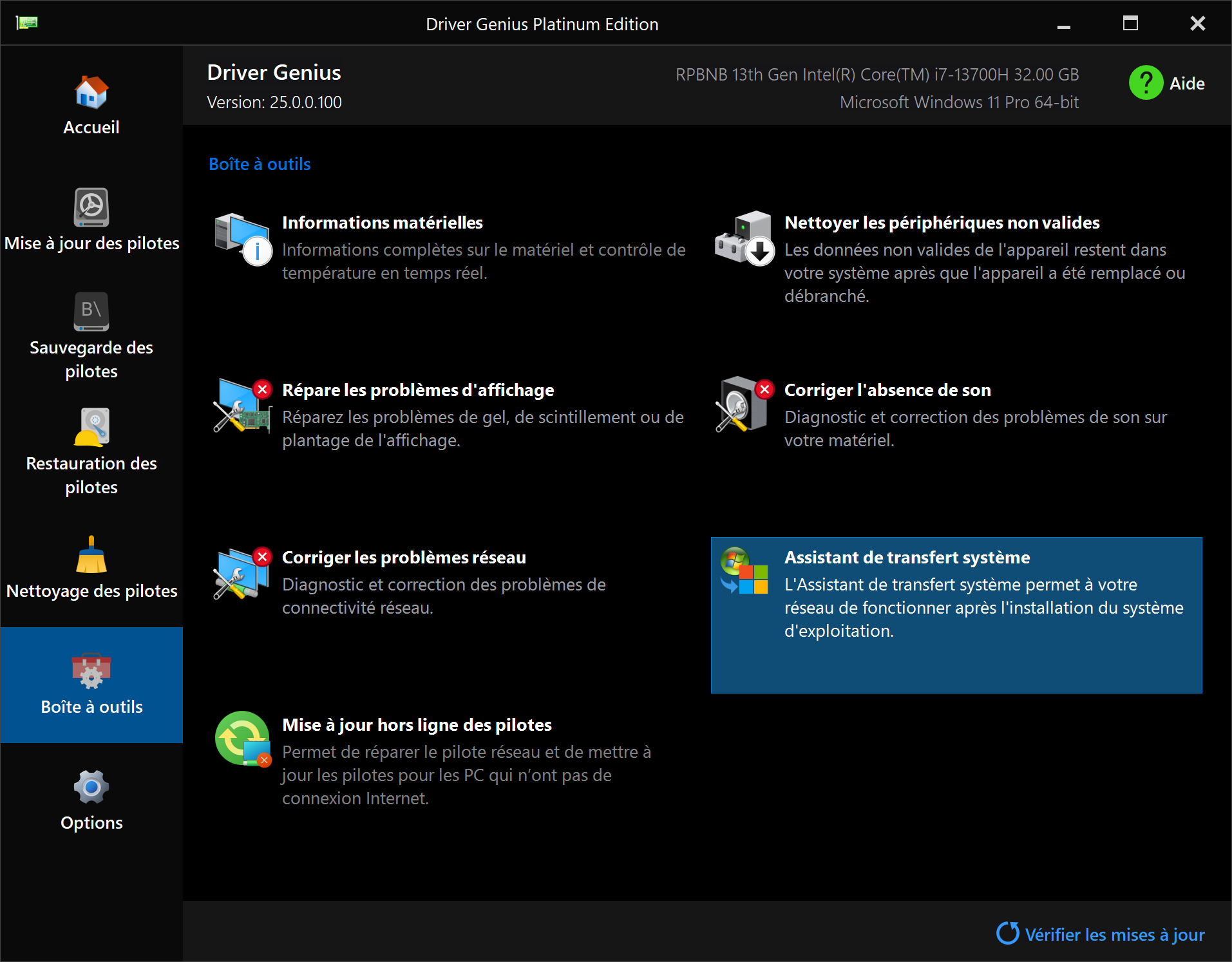 Select the operation system you will install. All network cards and network settings in current system will be listed here. Check 'Backup network settings' option to backup current wireless network settings. Click 'Browse' button to choose a place to save your file. We suggest you should save the file in your USB hard disk or flash drive in case of losing it during installing system.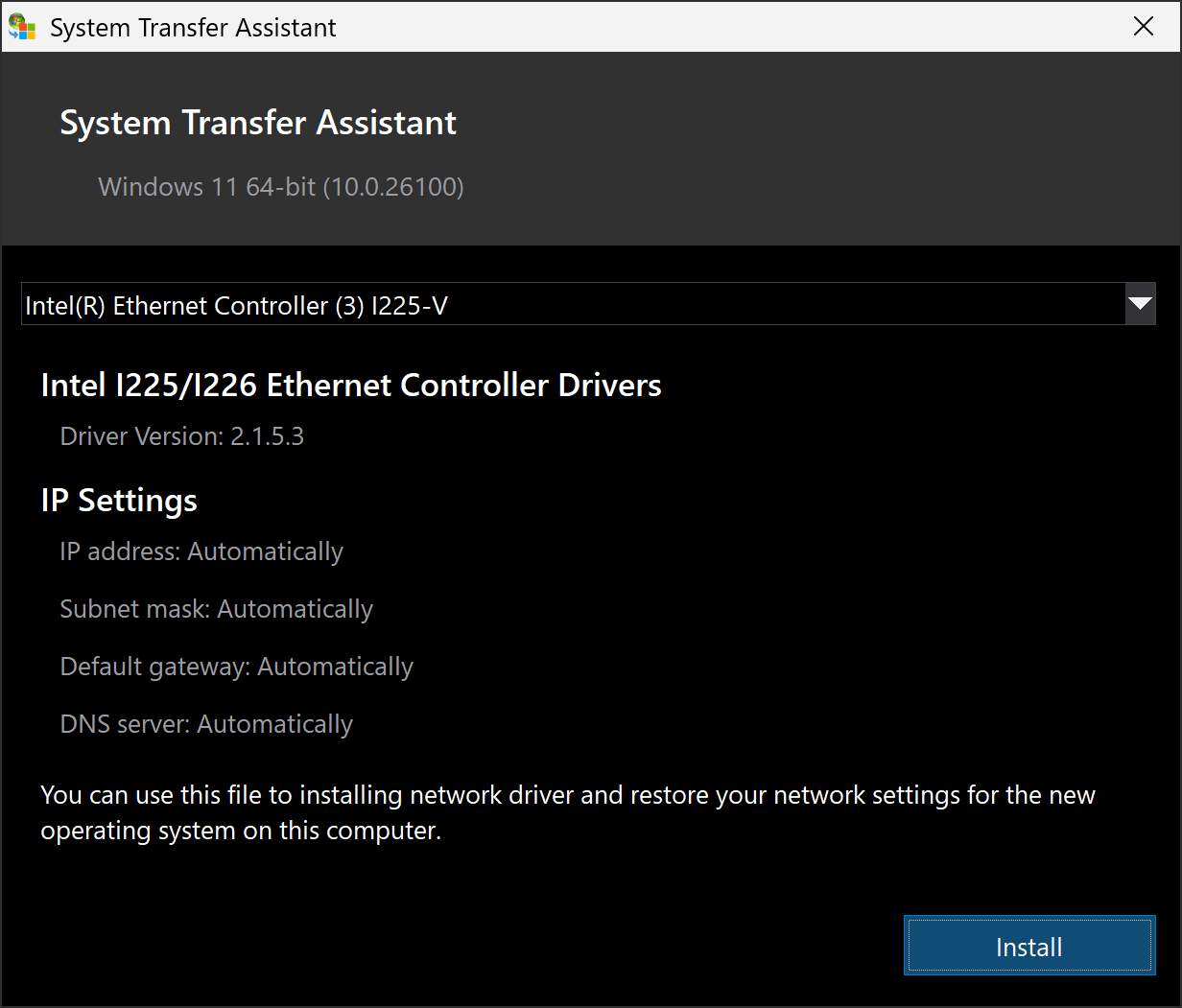 Click 'Next' button to create the backup file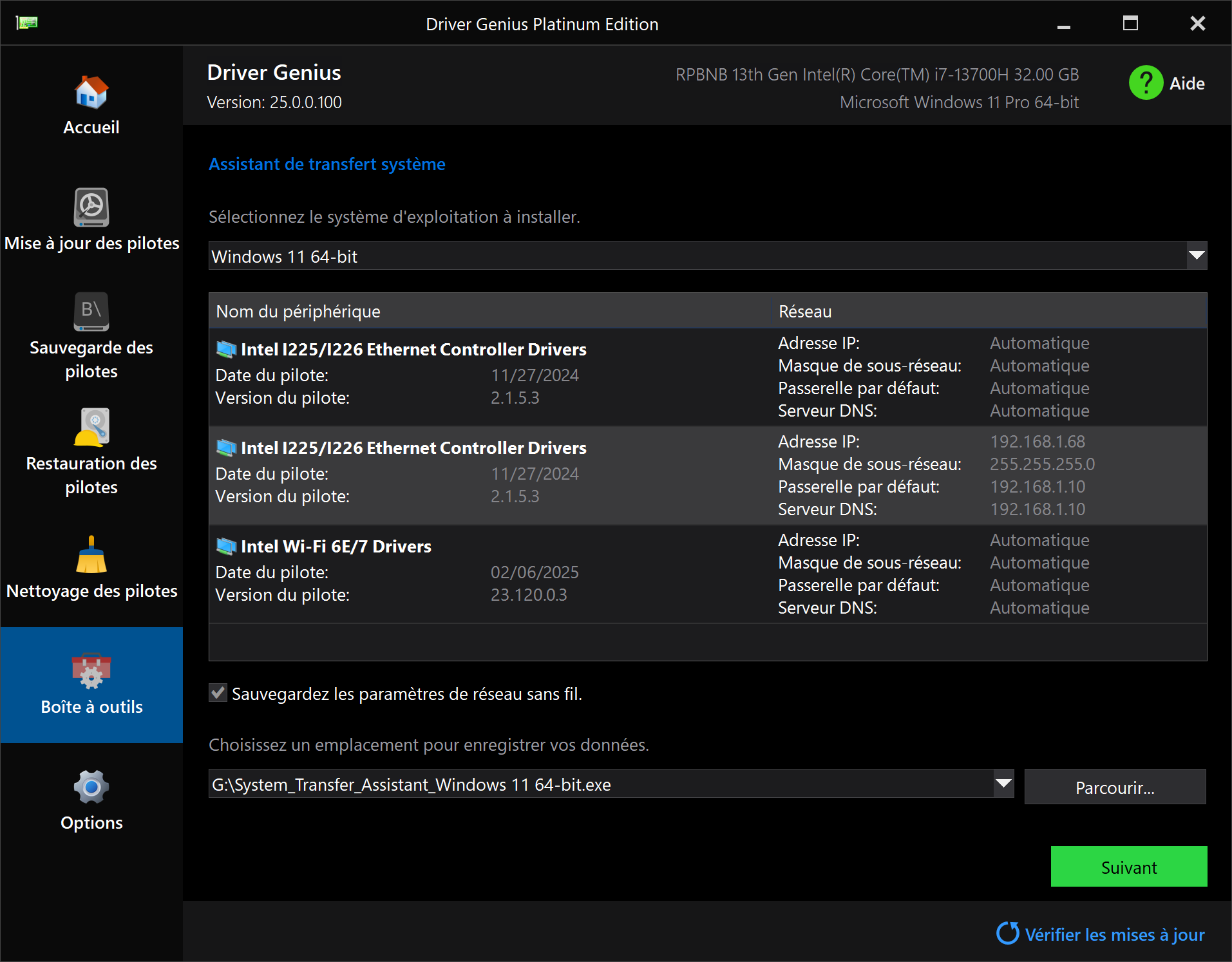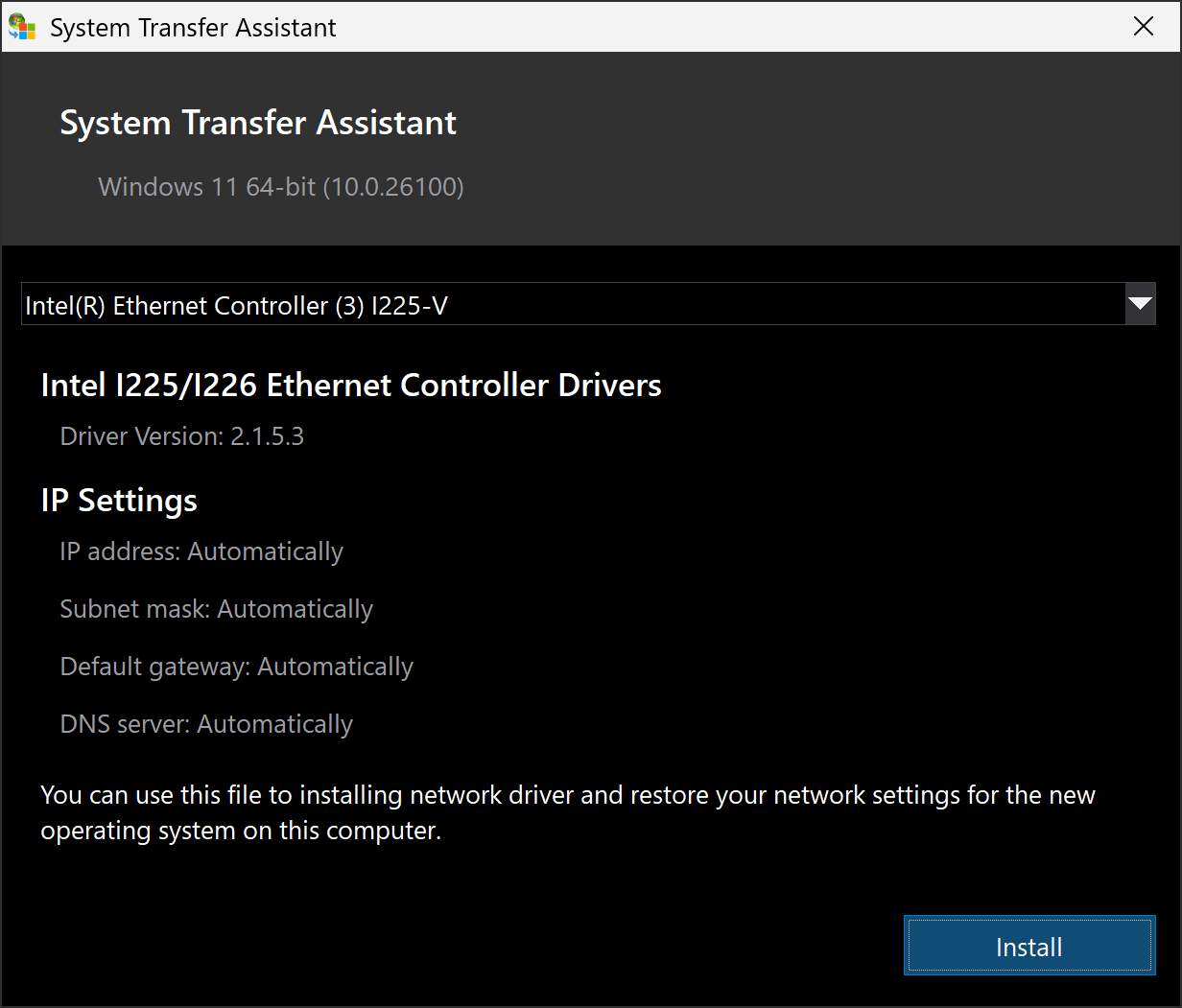 To restore your network after reinstalling system, just click the auto-installer package to install the network driver and restore your previous network settings.